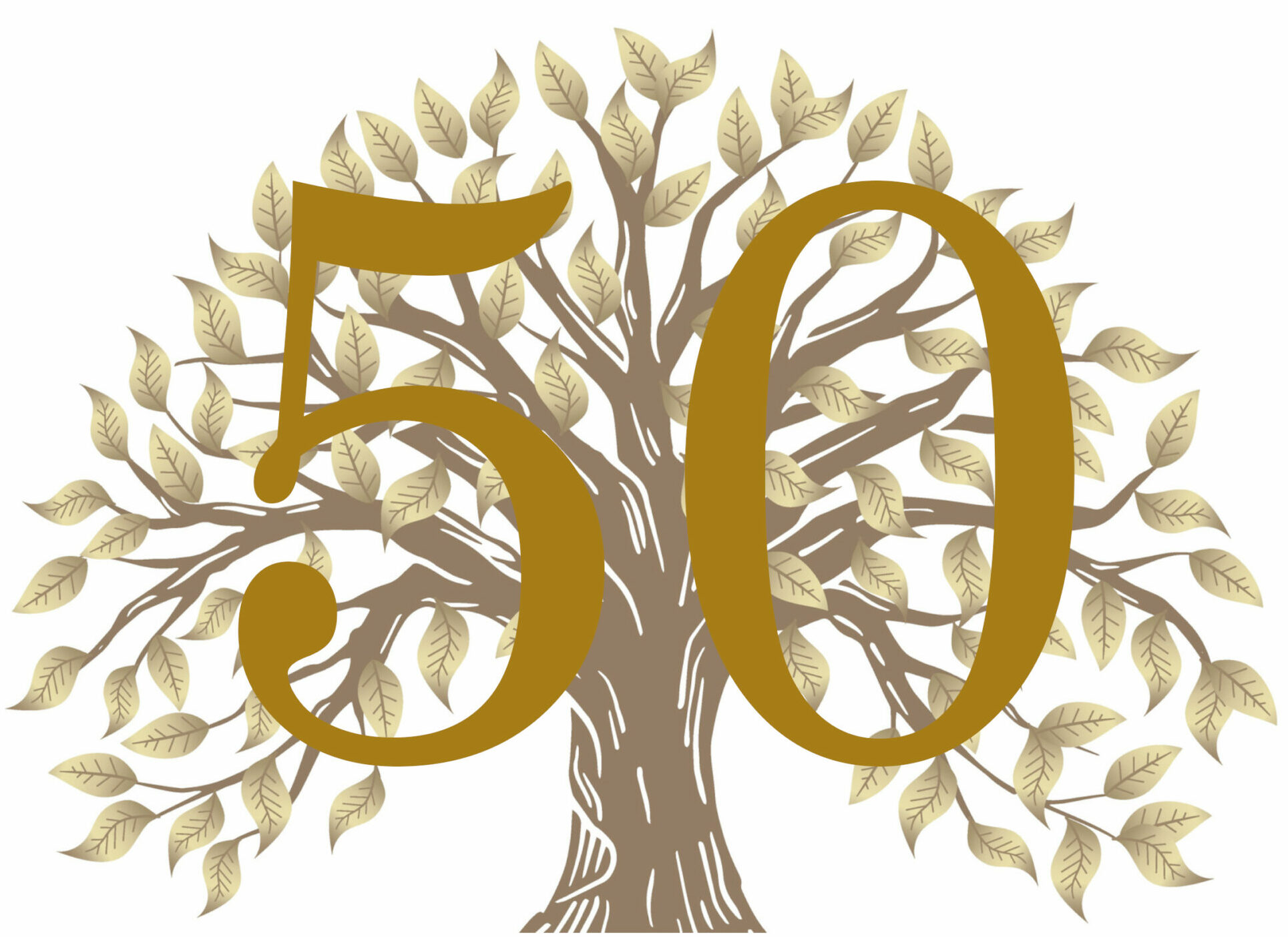 We are Celebrating 50 Years of Serving Seniors!
It's going to be a great party, and the festivities will help us serve Seniors for another 50 years.
The Tip Tops! * Dancing * Libations * Amazing Appetizers * Silent Auction

Thursday, August 18, 2022
6:00 p.m. - 10:00 p.m. at the Via Center
Email: Contact Us
Call: 251.478.3311
Thank You to Our Sponsors
Sponsors will be acknowledged as part of the Via Center Giving Tree monument.
Large Bronze Stone:
Century Bank, AARP of Alabama, Goldberg Family Foundation, Mrs. Mary Jo Hrabe in memory of Mr. Chuck Hrabe, South Alabama Regional Planning Commission/Area Agency on Aging
Medium Bronze Stone:
Mobile County Commission, Mr. Ben Meisler, The Hyman Foundation, Azalea City Credit Union
Small Bronze Stone:
Lisa Mitchell Charitable Foundation, Arlene F. Mitchell
Gold Leaf:
Franklin Primary Health Center, Don Davis - Judge of Probate (Mobile County, Alabama), Keesler Federal Credit Union, Alabama Power Company, Mr. and Mrs. F. Grey Redditt, Jr., Small's Mortuary and Cremation Services
Silver Leaf:
United Healthcare
Copper Leaf:
Alabama State Representative Adline Clarke, Mr. and Mrs. Ronnie & Jani Handwerger, Regions Bank, Oakworth Capital Bank, AMR-Costal Clinical Research, Cornerstone Caregiving, Seniors Blue Book Alabama Gulf Coast
Acorn Donors: Kim Enikeieff CPA, Sharon Westry, Mike and Renee Wilbur, Mr. Gary Davidson
The Tip Tops Band
Bring your co-workers, friends, and family to the party too!  All donors will leave a lasting legacy as part the Via Center Giving Tree. Tickets are $100 (General Admission) and $50 for Via Center Members.
Sponsorship
Table Information