VOLUNTEER GUARDIAN PROGRAM
VGP is a partnership between:
Via Health, Fitness & Enrichment Center

Mobile County Probate Court

South Alabama Regional Planning Commission/Area Agency on Aging

Community Partners who assist with referrals and support services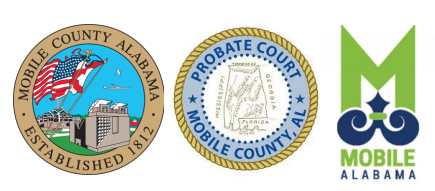 *** Community Lunch & Learn ***
August 24th
11:00 a.m. - 12:00 p.m. at the Via Center
Lunch provided by the Dauphin Street Cafe'.  Space limited and RSVP required.
Call: 251.478.3311 or Click Inquiry Button below
Much-appreciated support is provided by the Mobile Bar Foundation, an organization committed to improving the legal system and the administration of justice.
Volunteer Guardians are appointed by the Probate Court to make decisions for the incapacitated to protect their health and safety. VGP remains the only program of its kind in our state and is the last line of defense for vulnerable citizens - with no appropriate family or friends - against homelessness and worsening quality of life.
YOU can be a Volunteer Guardian.  We are looking for volunteers who are compassionate, caring and committed, 21 and older, have computer access, transportation, and the ability to learn basic legal and medical information, complete a background check, and can spare at least 4-6 hours per month to make a vulnerable citizen's life better.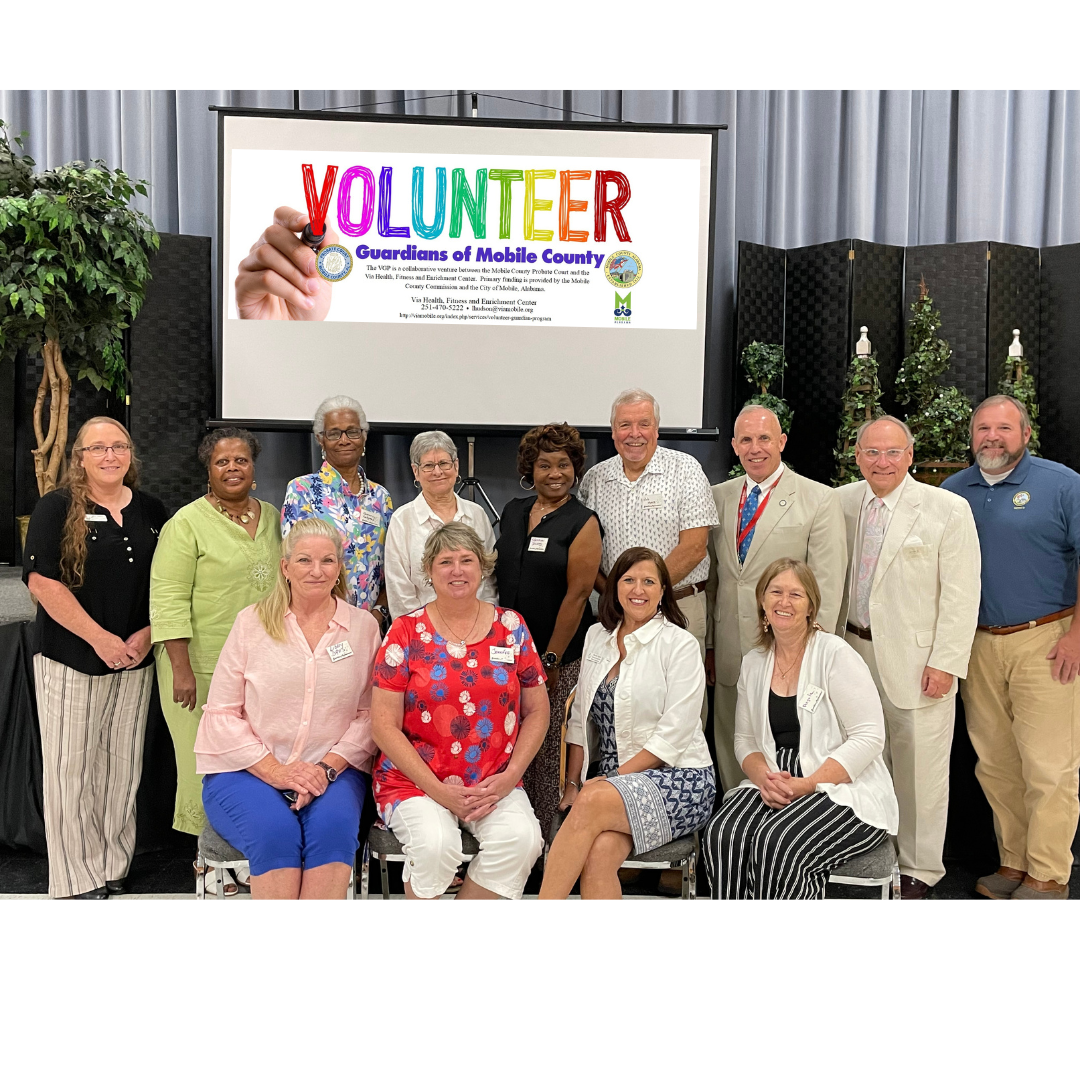 Volunteer Guardian Training Resources
The Via Center is committed to providing support for our Volunteer Guardians.  As we continue to adhere to Covid safety and health guidance, we will post training videos and resources for you to access.  Thank you for your service!
Additional Help: Contact Us
" I am Denise S. Boyd, married to Robert Boyd with one child, Carl Jackson, and 1 granddaughter Fringella Jackson. I am a member of El Bethel Primitive Baptist Church where I serve as videographer and on the Pastor's Aide Board. I am a full-time insurance sales agent with AFLAC for the past 20 years. I am a member of the National Association of Colored Women's Clubs which was organized in 1896, the club organizer of the Alabama Association of Women's Clubs organized in 1899. I also serve as President of the Mobile City Federation of Women's Clubs & Youth Affiliates organized in 1948 and a member of the Maggie B. Yates Women's Federated Club. I became a Volunteer Guardian because every person deserves to maintain their dignity. I want to serve others by making sure they are treated as if they are a member of my family. We do not know how we will end up. I believe that you reap what you sow; I want to make sure that I have sowed some good seeds so I can reap a good harvest. "
" I am Douglas L. July, Sr., born, one of ten children, to the late Alfred and Bertha July in the Plateau (Africa-Town) community. I was educated in the Mobile County Public School System, graduating from C. F. Vigor High School in 1973. Then matriculated at the Alabama State University in Montgomery, AL. There, I was a member of the Mighty Marching Hornets Band and pledged Alpha Phi Alpha Fraternity, Inc., and Phi Mu Alpha Sinfonia Music Fraternity. I am a retired educator with 39 years of experience in the state of Alabama; 12 years in Russell County, 5 years in Washington County, and 22 years in Mobile County. I am a member of the Yorktown Missionary Baptist Church in Plateau, where Minister Christopher L. Williams., Sr., is the pastor and one of the musicians for the Greater Nazaree Missionary Baptist Church, Minister James A. Parrish, Jr., pastor. I also serve as the church music education administrator for the music auxiliary of the Mobile Baptist Sunlight District Association. For 41 years, I was married to my childhood sweetheart, the late Gwendolyn Coleman July. This union was blessed with three children: Douglas Jr., (Kristi), Kenisha (Bryan) Washington, and Chiante (Muskingum) Barnes, and four grandchildren; Kamryn, Vaughn, Douglas III, and Mason."