Welcome to the GrandFriends Adult Daycare Program
GrandFriends Adult Day Program is a community service program of Via Health, Fitness and Enrichment Center. This program is designed to offer caregivers an affordable opportunity for respite while providing supervised activities within a safe, healthy and comfortable environment.
Our Adult Daycare is open for business!  And, we take the health and safety of our clients seriously. Our ongoing Covid safety protocols include:
Contact Tracing Program (CTP) which uses a database system for identification, notification and tracking any potential Covid exposures
Weekly HaloFogging which blows disinfecting micro-droplets into the air and onto all surfaces and provides hours of continuous disinfection
HVAC/coil system that recirculates air continuously and disinfects air particles
18 commercial-grade Medify-Air purifiers throughout the building, capable of removing harmful particles in 840 square feet every 30 minutes.
CDC guideline cleaning protocols and products used daily, including masks, gloves, temperature scanners, hand sanitizer and sanitization stations.
We no longer require a Covid vaccination. However, unvaccinated individuals must wear a mask at all times while in the building.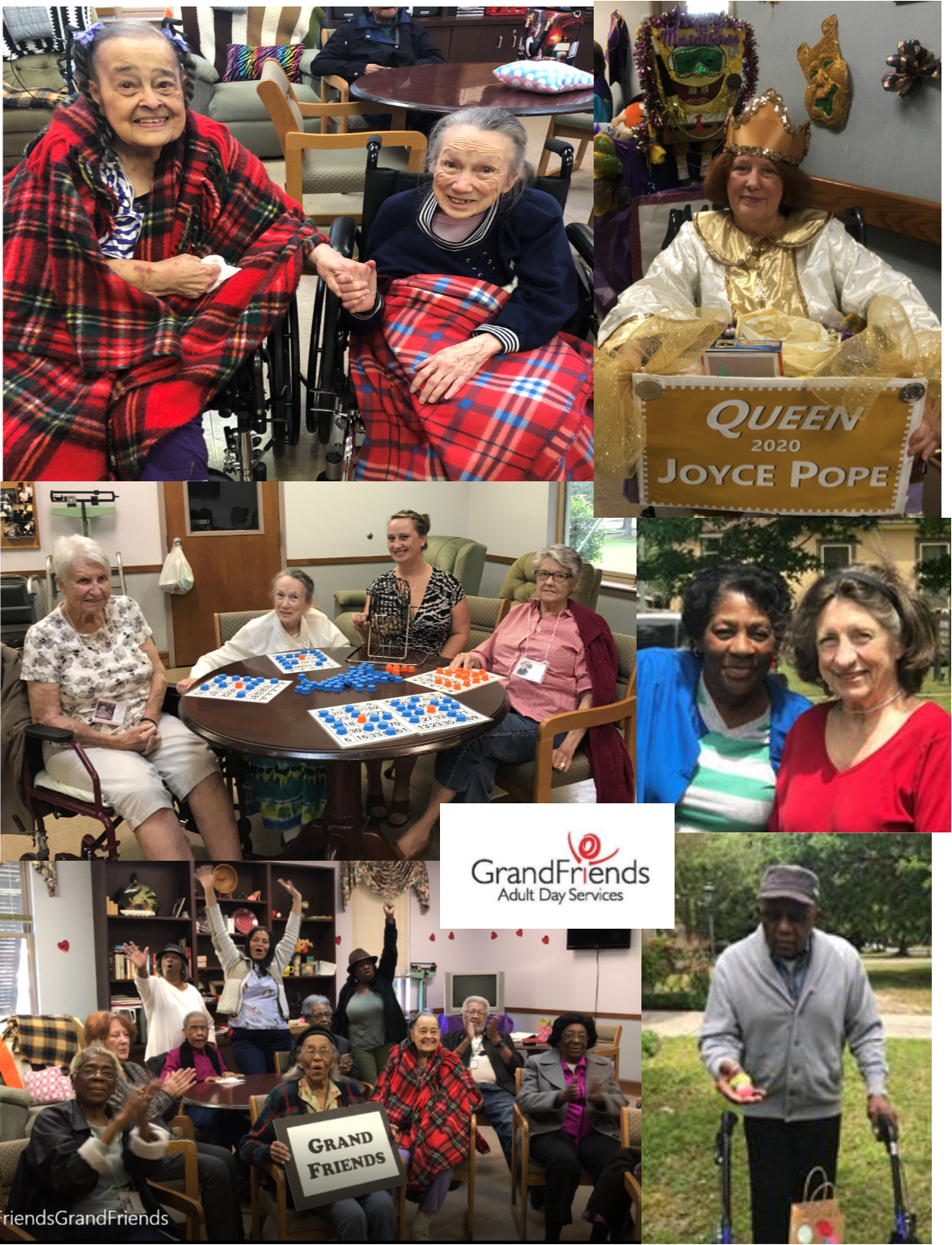 The program is for any adult over the age of 50 in need of moderate assistance and supervision.
For two decades, the Via Center has provided daycare for our Seniors. GrandFriends offers structured activities - in a safe and comfortable environment - for those with dementia or special physical needs. Socialization, enrichment, and recreation activities focus on maintaining independence, dignity and quality of life.  Breakfast, a hot lunch and an afternoon snack are provided, and the program is available 7:00 a.m. to 5:30 p.m., Monday through Friday (excluding holidays).
The loving staff consists of a Certified Nursing Assistant (CNA), certified care providers, and trained companions and volunteers.  Staff is dedicated to providing caregivers much-needed respite, as friends and family are able to continue daily routines knowing their loved one is well cared for.
$50 per day: two or more days per week
$55 per day: one day per week
"Not being able to stay by herself, my mom attends the program full-time while I'm at work. Knowing she's in a safe environment gives me such a sense of security. There are not enough kind words for the place, the people, the security, the meals... everything!"

Caregiver J. Daughdrill